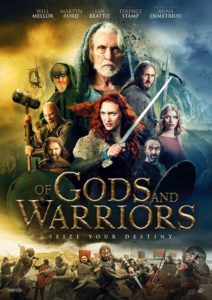 SF-bokhandeln kommer till Capitol och visar filmen Of Gods and Warriors.
A Viking Princess is forced to flee her kingdom after being framed for the murder of her father, the King. Under the guidance of the God Odin, she travels the world gaining wisdom and building the army she needs to win back her throne.
1 tim 31 min
Endast en visning. Inga rabatter.
Föreställningar
fredag 30 november 18:30
Capitol 1