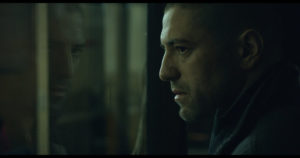 SAO JORGE / SAINT GEORGE
Jorge is an unemployed boxer on the verge of losing his son and his wife, who has decided to return to Brazil. As a means of paying off his debt and persuading his wife to remain in Portugal, Jorge accepts a job with a debt-collection agency, which will drag him into a world of violence and crime.
Måndag 20 feb kl 20.30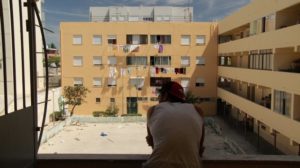 ON THE SIDE
It's a possible portrait of Portugal in 2015. A time when, for some, it looks like we don't have jobs and for others that there's no more "free time" when we're not working. Or is there?
CAT'S CRADLE
When we first met Joana she seemed a ceramic doll, small, fragile, with a ribbon on her head. Slowly she started to deconstruct herself, revealing a charming complexity. The duality between strength and fragility, freedom and imprisonment, joy and sadness… completely overwhelmed us. The intimacy and complicity raised between us allowed us to fictionalize about her life, and make this special, unclassifiable film.
BELA VISTA
Lives being lived, words, gestures, gazes cross our paths, amidst a chaos en framed by a rectangular grid of windows and balconies. Rows of buildings interconnected by corridors perched over courtyards. Each ones property off their private slice of the view. The geometry of the life of a neighborhood: Bela Vista.
DESSA TRE FILMER VISAS SOM ETT PAKET
Tisdag 21 feb  20.30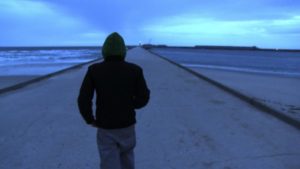 DREAMOCRACY
In recession-hit Portugal, Pedro and João – two young idealistic graduates seeking out a living – look to political activism for their energy and optimism. Buoyed by the success of a demonstration they organized to protest austerity measures, and which mobilized 500,000 people, they now want to convert this popular energy into real social change.
Onsdag 22 feb kl 20.30
Alla filmer visas med engelsk text.
Biljetter 80 ord, 50 pensionär/student. Kan köpas på Frames hemsida eller på biografen.
Mer info om hela festivalen http://www.framesfestival.se/